The traditional focus for investors has been to use different strategies to build and diversify their portfolios to ensure their financial success. Yet, a growing number of investors are looking not only to grow their personal wealth, but to do so in a manner that, at the same time, benefits environmental, social and corporate practices: A concept known as sustainable investing.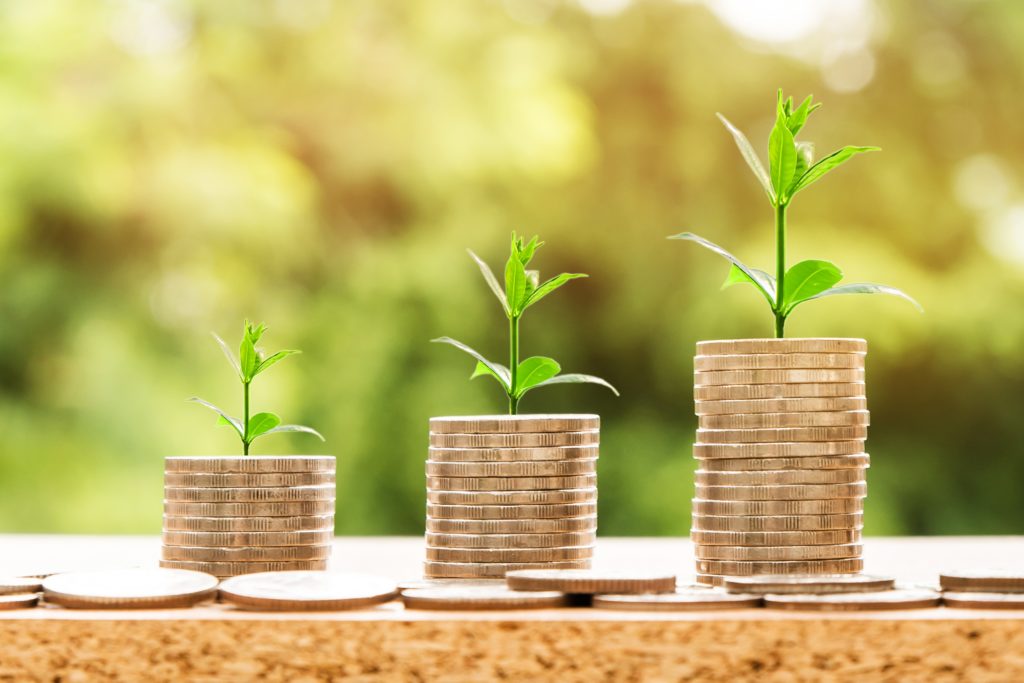 Rather than this ethical choice of investing coming at the expense of personal wealth, increasingly, both individuals and businesses have found they can benefit financially while seeking to make their investments and companies more sustainable.
Although sustainable investing has been present for some time, it has largely been taken up by impact investors specifically looking to drive positive change. However, a recent poll by City broker HYCM conducted after the COP26 summit revealed that the majority of younger investors and those with larger portfolios were actively diversifying their investments into sustainable portfolios. Such a push in sustainable investing will have a knock-on effect for businesses, who will be keen to develop their Environmental, Social and Corporate Governance (ESG) credentials to benefit from this investment trend.
With sustainable investing becoming more mainstream, we'll take a look at what underpins it and the potential benefits for investment growth.
What is sustainable investing?
Sustainable investing (also called socially responsible investing or ESG investing) is where an investor strongly considers the environmental, social, and corporate governance factors before contributing money and resources to a particular company or venture. The goal is to, whenever possible, use investment to promote positive societal impact and corporate responsibility, alongside long-term financial return. Firms that want to benefit from sustainable investment need to adapt and develop their corporate practices away from short-term financial gains and into a broader picture of what they contribute to the environment and society at large.
Is sustainable investing right for you?
As sustainable investing has become more established, it is becoming increasingly popular with a wide range of investors. With the contemporary environmental and social issues coming into greater focus, the need to invest in companies with intrinsic values that drive positive change has become pertinent. Yet, despite its necessity, sustainable investing can still prove uncertain territory for traditional investors.
One paramount concern when considering whether to diversity into sustainable portfolios lies in the choice and quality of investments that are available. However, where in the past sustainable and ethical portfolios may have suffered from a lack of options or market drivers, today, with the push for organisations to adopt ESG and the growth of the green economy, the choice of portfolio funds are much greater. The quality and size of corporations now present within sustainable equity funds has developed greatly, fortifying stability and growth within sustainable investing options.
The potential of sustainable investing
At the base of sustainable investing is the personal values of the investor. This is a strong driver in the development of future sustainable investment. For example, through increased pressure by asset owners seeking sustainable investment opportunities, many investment firms are now refocusing on developing their offerings to cater to these investors.
In today's market, sustainable investing doesn't necessarily mean forfeiting a financial return for ethical values. Rather, the developing trend is to see sustainable value as intrinsically part of market growth. While it's impossible to guarantee returns, ESG funds and investments can perform just as well, or better than non-ESG funds. With the opportunities in this area continuing to grow, this trend is unlikely to change.
As more investors become attuned to how their investment can further or hinder the causes they care about, sustainable investing is likely to gain even greater popularity. Likewise, organisations seeking to attract investment and positive PR will be pressured to improve their ESG scores. With these drivers for sustainable investment now established, this is an area that has a good potential for growth for investors in the future.
The value of investments, and any income from them, can fall and you may get back less than you invested. Tax treatment depends on the individual circumstances of each client and may be subject to change in the future. Neither simulated nor actual past performance are reliable indicators of future performance. Information is provided only as an example and is not a recommendation to pursue a particular strategy.